Rise Up! WNY is back on Tour for a second year!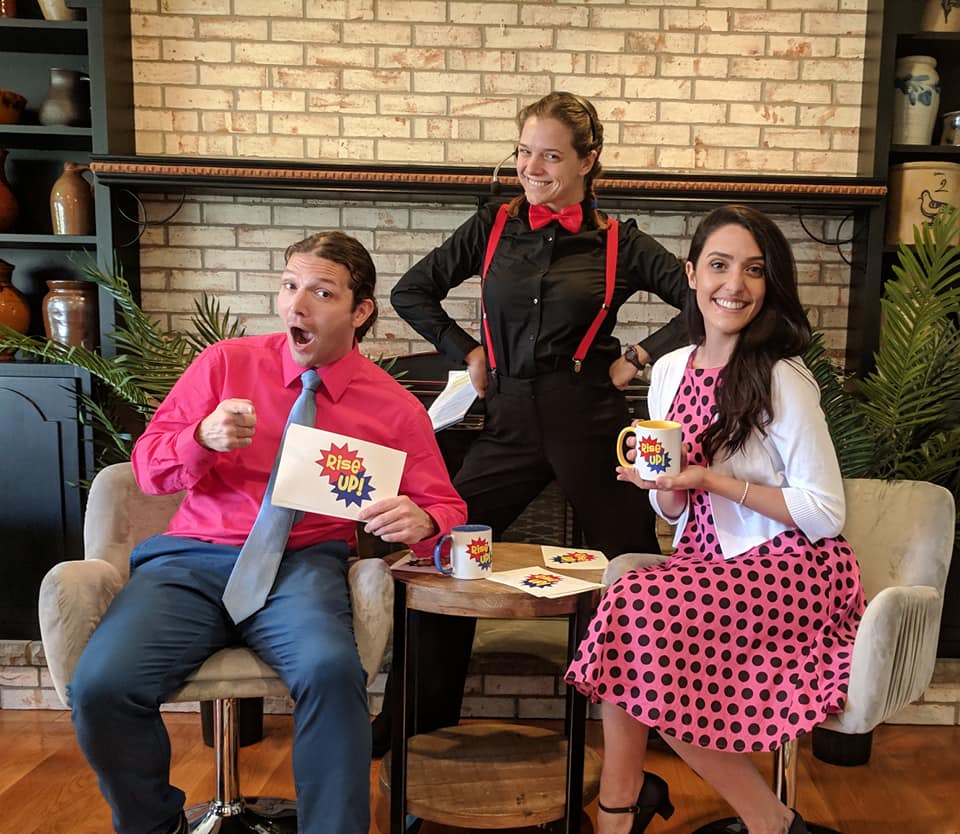 Schools in Western NY can't get enough of our Elementary Character Education Talk Show for students. After a successful first year of teaching social skills, The Rise Up! Team is back with another season of shows and a brand new team. We are so honored to have new hosts Dash & Joy (played by Buffalo Actors Chris Barbis and Amanda Funiciello) alongside our new stage manager Honey Bitterton (played by Constance Long).
Contact Joanna Thompson, WNY Regional Director, at joannat@peacefulschools.com to bring all the fun and learning to your school or community group in the Buffalo area.