Dot Marie Jones in Weird! The Musical at 54 Below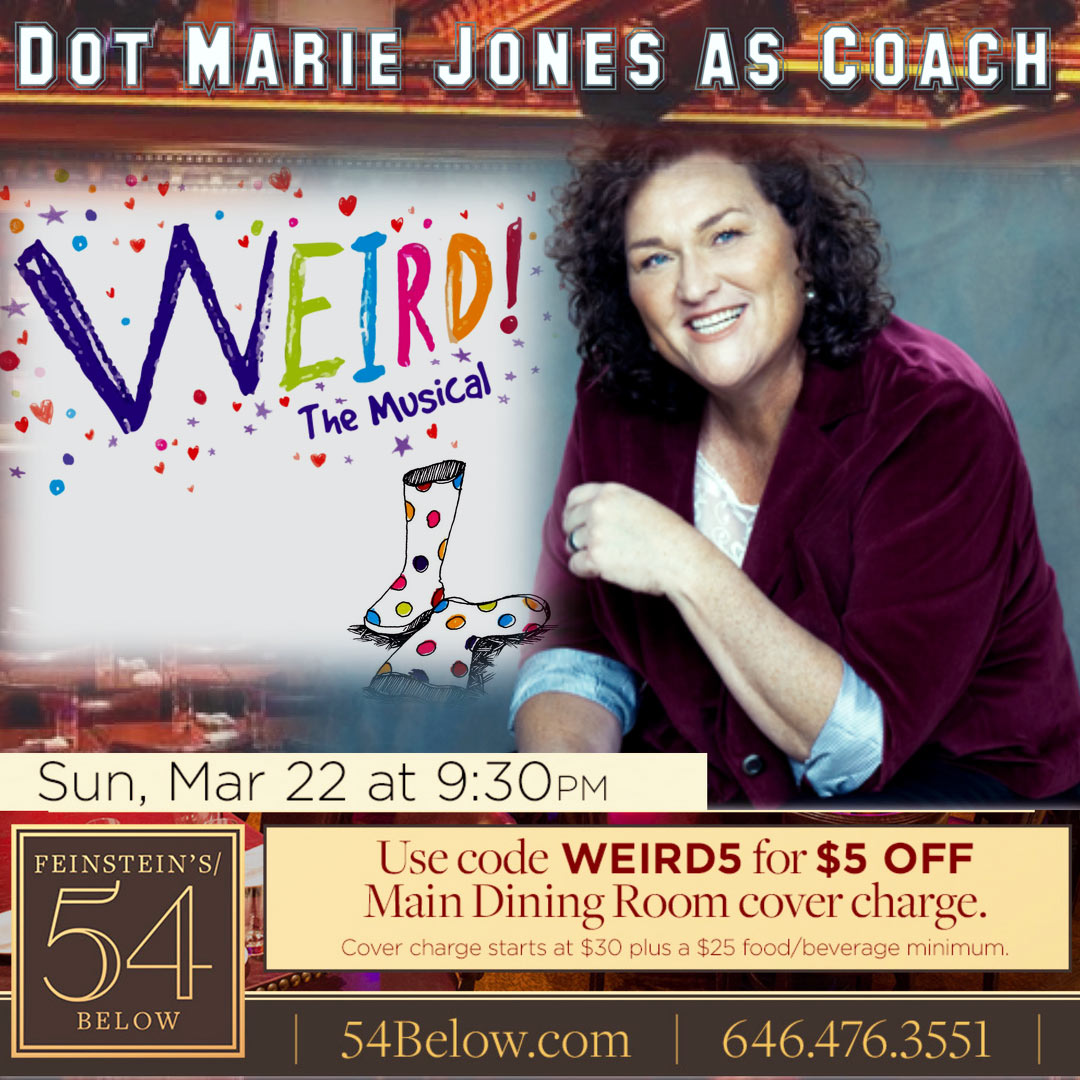 WEIRD! THE MUSICAL IN  CONCERT – MARCH 22, 2020
Join us at Feinstein's/54 Below for a joyous evening featuring the music of Weird The Musical! Enjoy a fun-filled concert version of the show based on the popular books, The Weird Series, which tells one story of bullying from three different perspectives, one who is being bullied, a bystander, and the one using bullying behavior. Created to perform for young audiences, families and kids will enjoy seeing the pages of the books come to life on stage with Luisa, Sam, Jayla, and their friends learning where their power comes from and how to use it.
With performances all over NY state and an original cast recording, featuring Natalie Weiss, available on iTunes and other online music stores, Weird The Musical! will empower, engage, and enrich audiences to stand up with kindness!
We are SO thrilled to announce that Ms. Dot Marie Jones will be joining the Weird! Family as "Coach" for our Feinstein's/54 Below concert on March 22nd. https://54below.com/events/weird-the-musical/
Dot Marie Jones has received three consecutive Emmy® Award nominations for her role as football coach 'Shannon Beiste' on FOX's megahit television show Glee. In its third season, the show received a Screen Actors Guild Award for Outstanding Performance by an Ensemble in a Comedy Series.Other film and television roles include Boondock Saints, Patch Adams, Modern Family, Jane the Virgin, 2 Broke Girls, Married with Children, Nip/Tuck, Teachers, Venice the Series, Prison Break. In addition to her acting career, Jones is a 15 time World Arm Wrestling Champion.
Weird! The Musical
Music by: Shawn Forster & Dani Ryan
Book & Lyrics by: Shawn Forster, David Reckess & Dani Ryan
Orchestrations & Vocal Arrangements by: Roy George
Based on Free Spirit Publishing's The Weird Series by Erin Frankel and Illustrated by Paula Heaphy