Have you filled your bucket today? – Review from Cheektowaga Bee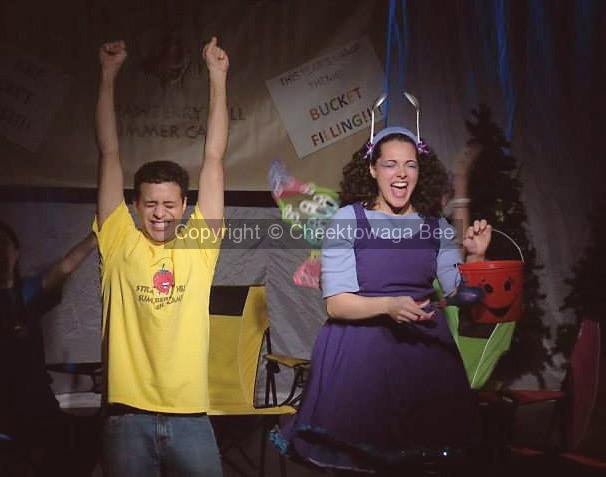 Interactive event encourages anti-bullying and positivity in schools

by EMILY FARACCA – Reporter
On May 14, Canisius College will host a program that advocates for a positive social climate in schools throughout Western New York and beyond. The program is a theatrical adaptation of the book "Have You Filled a Bucket Today? A Guide to Daily Happiness for Kids" by Carol McCloud. The children's book presents the idea that when you believe in yourself, your "bucket" is full.
The interactive program, titled "Have You Filled a Bucket Today?" written by Ann Marie Gardinier Halstead, is just one creative facet of Peaceful Schools, according to the artistic director of Peaceful Schools, Shawn Forster.
"The play is the artistic side of the company," said Forster, who was an original cast member when the play was conceived in 2013.